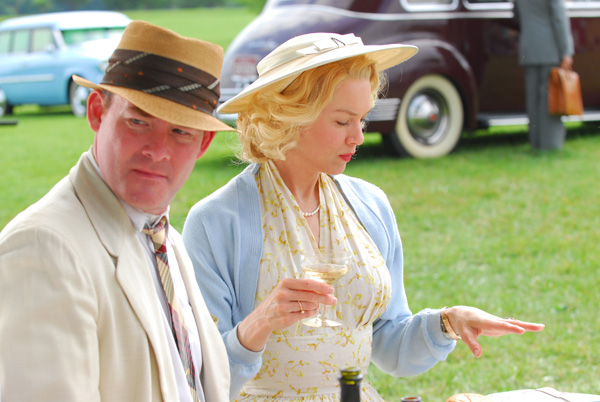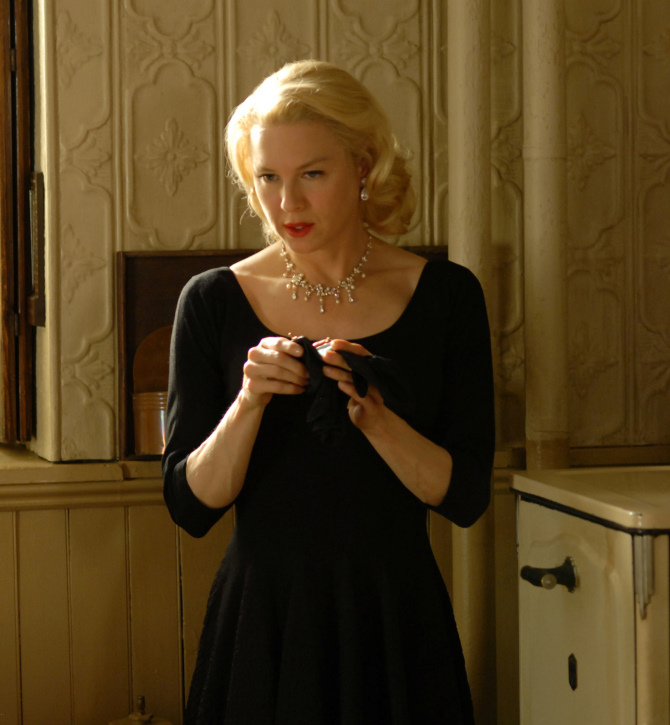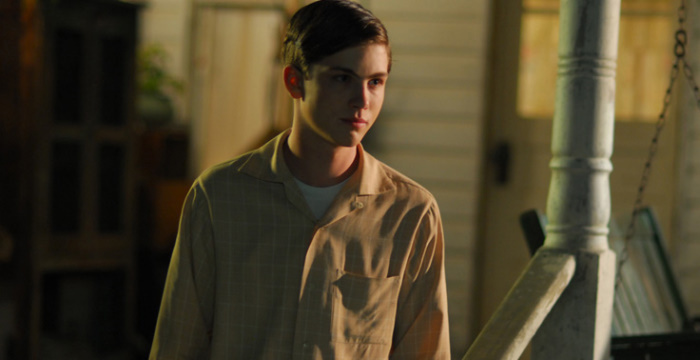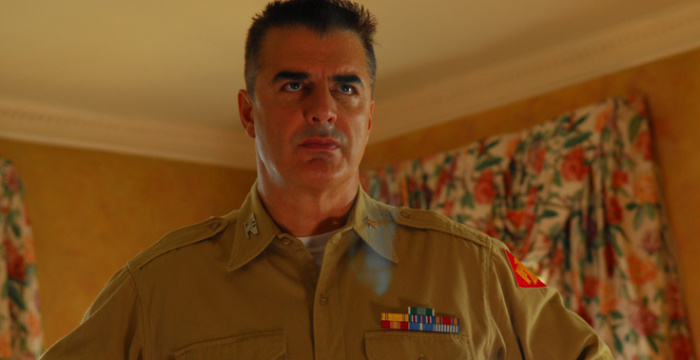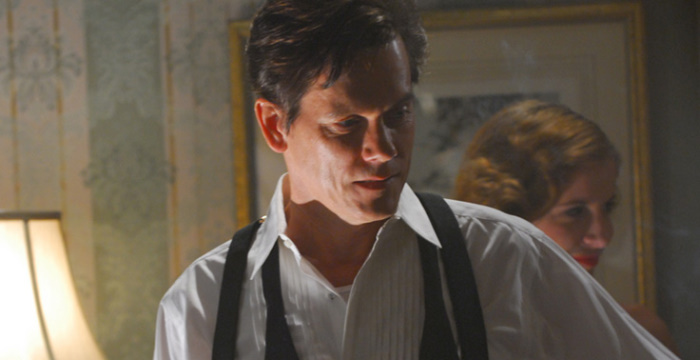 | | |
| --- | --- |
| Producer/Financier | Norton Herrick |
| Producer | Michael London |
| Director/Writer | Naomi Fone |
| Executive Prod. | Gale Anne Hurd; Hawk Koch; Janice Williams |
| Genre | Drama |
| Cast | Dakota Fanning; Elizabeth Olsen; Peter Sarsgaard; Demi Moore; Boyd Holbrook |
The tires of a baby-blue 1953 Cadillac Eldorado convertible squeal down the New York street, and none of its occupants looks back.  The beautiful but mercurial Ann Devereaux (Renée Zellweger) has just left her philandering husband Dan (Kevin Bacon), a society bandleader, and taken to the road with her teenage sons, George (Logan Lerman) and Robbie (Mark Rendall), in search of a wealthy replacement mate.  Although it's 1953, Ann is certain that her girlish charms will serve her as well as they did two decades earlier.
But time has marched on since Ann's courting days, and it seems that the losers and playboys outnumber the eligible and willing bachelors.  Ann never gives up hope, but a series of new schools for the boys, ever more humble lodgings and romantic misadventures start to take the gloss off their trip.  Yet Ann is indefatigable, her pride matched by the flighty enthusiasm of her older son Robbie, a flamboyant boy who believes he is meant for a life on the stage, and the cynical wit of George, an observant aspiring writer.  As the miles roll by, their journey veers from eccentric, to hair-raising, to poignant, to comic.  The three of them get to know each other much better than they'd ever thought they could.
George endures it all, sure that it will be over soon and they will return to New York.  As time passes and the trio continues traveling, George yearns for a life of his own and resents having his teenage years hijacked by his mother's capricious plans.  From her impulsive choices to the downright bizarre characters they meet on the road, Ann steers her sons on a narrow highway between excitement and panic.  But ultimately, George discovers the determination, dignity and love underneath his mother's narcissistic exterior.  And Ann makes a different future for herself and her sons than any of them had imagined.
George tells the story of their cross-country misadventures all the way to the promised land of Hollywood with love, compassion, humor and insight.
My One and Only, directed by Richard Loncraine and starring Renée Zellweger, Kevin Bacon and Logan Lerman, is inspired by incidents in the life of actor and Hollywood icon George Hamilton.  The film is written by Charlie Peters and is produced by Norton Herrick and Aaron Ryder.
The film premiered at the Berlin International Film Festival.
Release date: 2009