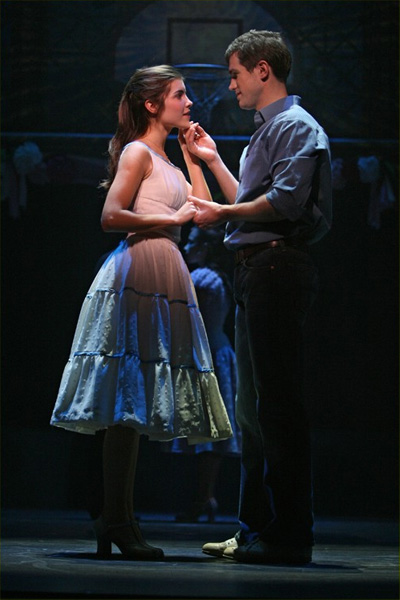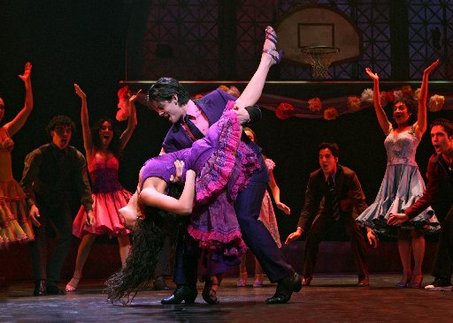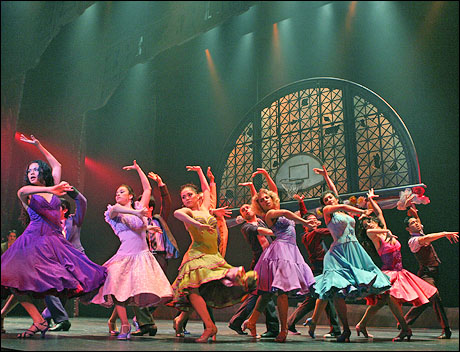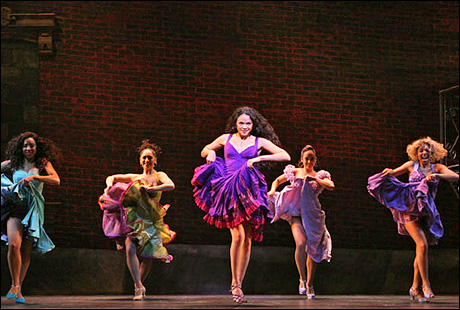 Norton Herrick is an investor in the Broadway revival of the hit musical, West Side Story.
4 Tony Award Nominations Including

Best Musical Revival
More than fifty years ago, a show about New York City changed musical theatre forever. Now, it's come home to make history once again.
From the first notes to the final breath, West Side Story is one of the most memorable musicals and greatest love stories of all time. Arthur Laurents' book remains as powerful, poignant and timely as ever. The score by Leonard Bernstein and Stephen Sondheim – a collection of standards that includes "Tonight," "America," "Maria," "I Feel Pretty" and "Somewhere" – is widely regarded as one of the best ever written. And the extraordinary, Tony-winning choreography by Jerome Robbins completely changed the language of Broadway dance.
Directed by the legendary Mr. Laurents, this groundbreaking production offered a bold new design that builds on the show's raw power and emotion to create a fresh experience unlike any that came before it.
Reviews
"This production is ENTHRALLING, ELECTRIC and taken to a level of PURE PHYSICAL EXHILARATION. The IRRESISTIBLE score, GLORIOUSLY rendered here, remains a RAVISHMENT, with some of the MOST GORGEOUS LOVE SONGS EVER. IT'S HARD NOT TO MELT INTO SWEET AGONY."
-Ben Brantley, The New York Times
"It snaps, it crackles, it pops! It surges with a roar, its energy and sheer life undiminished by the years. This music is part of our DNA, and for good reason; when it blasts out of the pit, it sends an immediate thrill down the spine."
-Elisabeth Vincentelli, New York Post
"This FRESH, BOLD production is SO EXCITING IT MAKES YOU ACHE WITH PLEASURE. IT'S BOTH AIRBORNE and TRANSCENDENT."
-John Lahr, The New Yorker
"ELECTRIFYING, PROPULSIVE, POWERFUL, THRILLING, TREMENDOUSLY MOVING and MORE EXQUISITE THAN EVER. This masterwork has been given the revival it deserves, and it remains BRILLIANT AND TIMELESS. THE SHOW'S HIGH POINTS ARE TOO MANY TO MENTION. IT ALL BUT TRANSCENDS WORDS."
-David Rooney, Variety
"West Side Story is probably THE BEST EVER ALL AROUND BROADWAY MUSICAL and this revival is JUST MAGNIFICENT. There are surprises and updates and the original choreography is BRILLIANTLY and BREATHTAKINGLY recreated. The work transcends the word 'dance' – YOU HAVE TO SEE IT TO BELIEVE ITS grace and showmanship."
-Roger Friedman, FOX
"ONE OF THE GREATEST NEW YORK MUSICALS HAS RETURNED. We've had half a century to get used to all of this, but the show still feels fresh. Having the Sharks speak in their native tongue is BRILLIANT. The excitement and emotional force of this revival don't need translation. IT FEELS INCREDIBLY RIGHT for New York to have a story this bittersweet back in the heart of Times Square, where it belongs."
-Jeremy McCarter, Newsweek
"With dances that EXPLODE, a pulsating score that STILL MAKES US SHIVER and some surprising innovations, this WEST SIDE STORY has MAJOR SIZZLE."
-Michael Kuchwara, AP