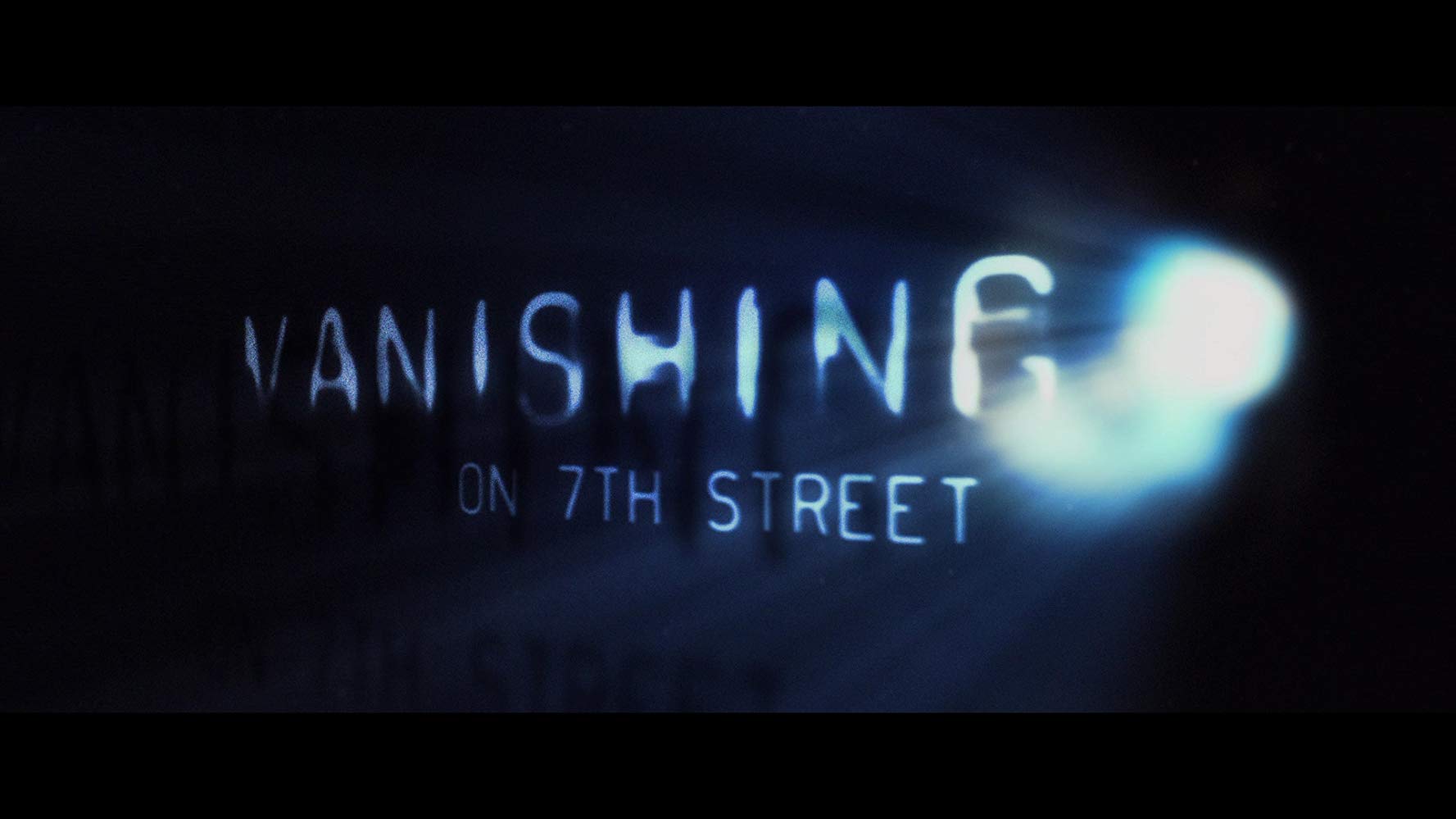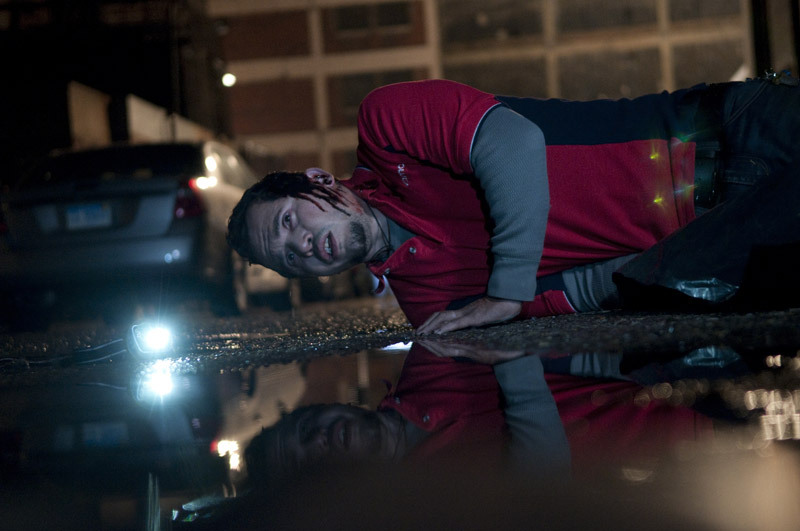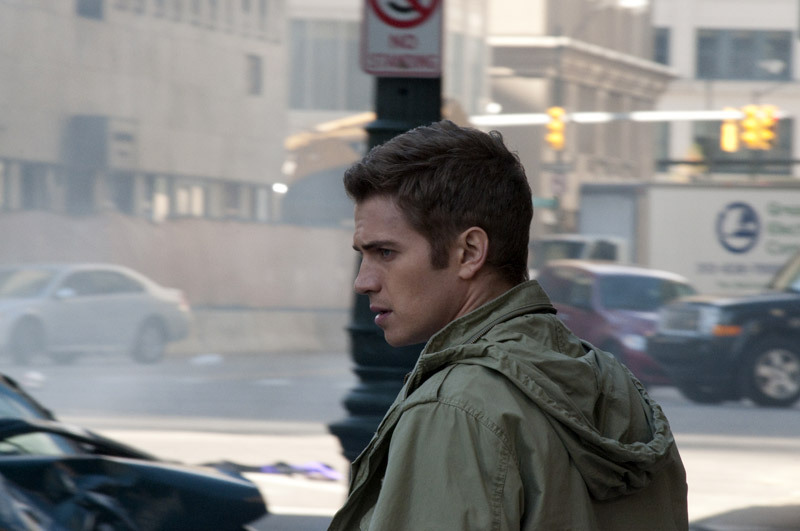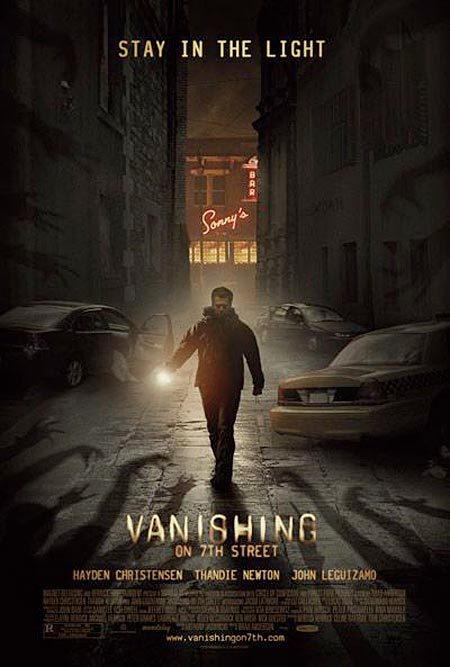 Producer/Financier

Norton Herrick

Director
Writer

Anthony Jaswinski

Genre

Horror / Mystery / Thriller

Cast

Hayden Christensen as Luke

Thandie Newton as Rosemary

John Leguizamo as Paul

Jacob Latimore as James

Taylor Groothuis as Briana
When a massive power outage decimates the population, a small handful of people bands together inside a deserted tavern in a desperate struggle to survive. Vanishing on 7th Street, an apocalyptic thriller from director Brad Anderson (Session 9, Transsiberian, The Machinist) wrestles with the nature of existence itself in a terrifying vision of the end of the world.
An unexplained blackout descends on the city of Detroit and by the time the sun rises, only a few people remain-surrounded by heaps of empty clothing, abandoned cars and lengthening shadows. Luke, a television reporter (Hayden Christensen) finds the streets outside his apartment building eerily empty. Paul, a film projectionist (John Leguizamo) is alone in a once crowded theater. Physical therapist Rosemary (Thandie Newton) steps out for a smoke and returns to deserted hospital, and James, a frightened boy (Jacob Latimore), waits patiently for his mother to return. They each find their way to a rundown bar, whose gasoline-powered generator and stockpile of food and drink make it the last refuge in a deserted city.
With daylight beginning to disappear completely and whispering shadows surrounding the survivors, Luke discovers that another pocket of people may be holed up as nearby as Chicago. He combs the city for a working vehicle that will get them all there, but Rosemary is engulfed in grief for her lost infant, James won't leave without his mother and Paul may be too injured to travel. As time begins to run out for them, darkness closes in and they must face the ultimate terror.
Vanishing on 7th Street stars Hayden Christensen (Shattered Glass, Star Wars Episode III: Revenge of the Sith, Takers), Thandie Newton (Crash, 2012), John Leguizamo (Repo Man, The Happening), Jacob Latimore (One Tree Hill) and Taylor Groothius (Flipped). The film is directed by Brad Anderson (Session 9, Transsiberian, The Machinist). It was written by Anthony Jaswinski (Killing Time). Producers are Norton Herrick (My One and Only), Celine Rattray (The Kids are All Right) and Tove Christensen (The Education of Charlie Banks). Director of photography is Uta Briesewitz (Walk Hard: The Dewey Cox Story). Editor is Jeffrey Wolf (Dear John). Production designer is Stephen Beatrice (Adventureland). Original music is by Lucas Vidal (Make Believe). Costume Designer is Danielle Hollowell (Unthinkable).
Premiered at the Toronto International Film Festival in 2010.
Release date: 2010