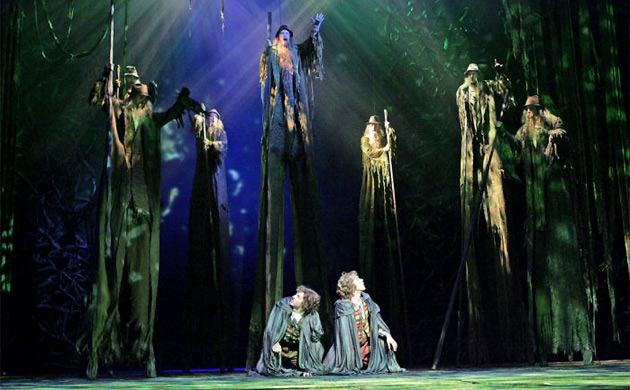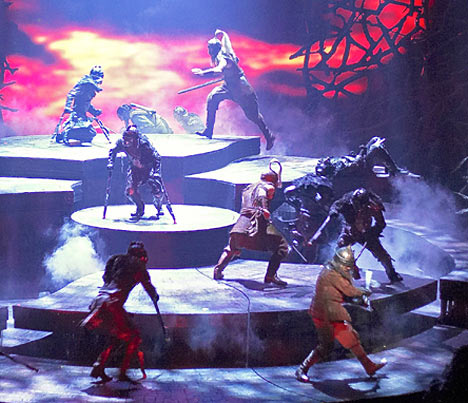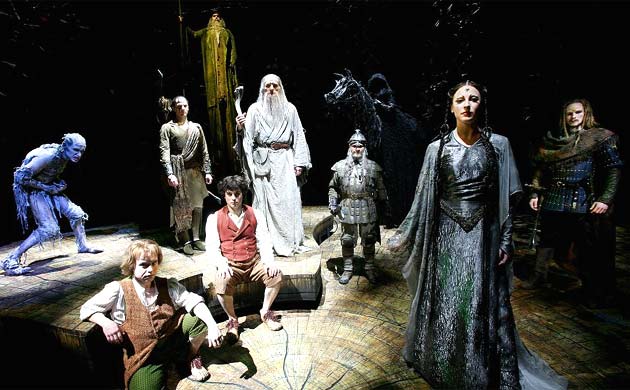 Herrick Entertainment, LLC executive produced the stage production of The Lord of the Rings, which completed its run at the Theatre Royal Drury Lane in London, on 19 July 2008 after playing to over 700,000 people.
Immensely popular with UK audiences of all ages and with international visitors to London, this extraordinary show continued in Cologne, in December 2009.
For 2010, The Lord of the Rings creative team developed a touring version of the show, flexible enough to tour across the world while retaining the unique, thrilling and spectacular theatrical magic of the original London Production.
Producer Kevin Wallace said "The show's creative team has proven just how enchanting, exhilarating and powerfully entertaining The Lord of the Rings can be live on stage. We look forward to presenting the show to new audiences abroad from 2009." "The Lord of the Rings has earned high praise from fans of Tolkien's wonderful books and the general theatre-going public alike," said Laurie Battle of the Saul Zaentz Company. "The enchanted environment at the Theatre Royal Drury Lane was a "once in a lifetime" opportunity to step into the fantastic world of Middle-earth. The telling of this epic story on stage is a brilliant example of how magical the live theatrical experience can be. A stunning score, powerful performances, and perhaps the most beautiful and spectacular design the West End has ever seen have introduced The Lord of the Rings to a whole new musical theatre audience."